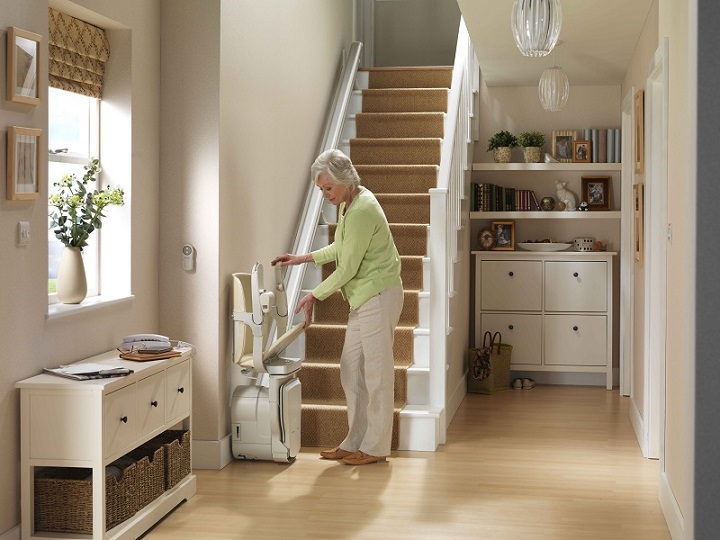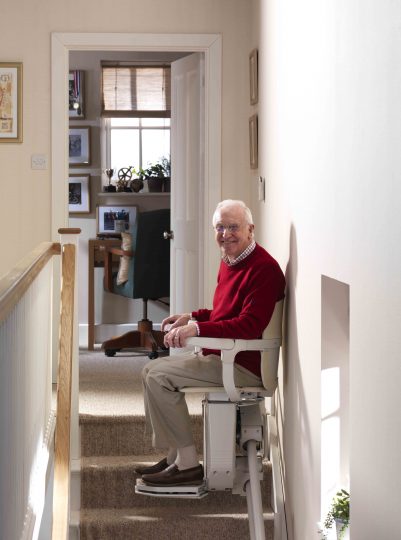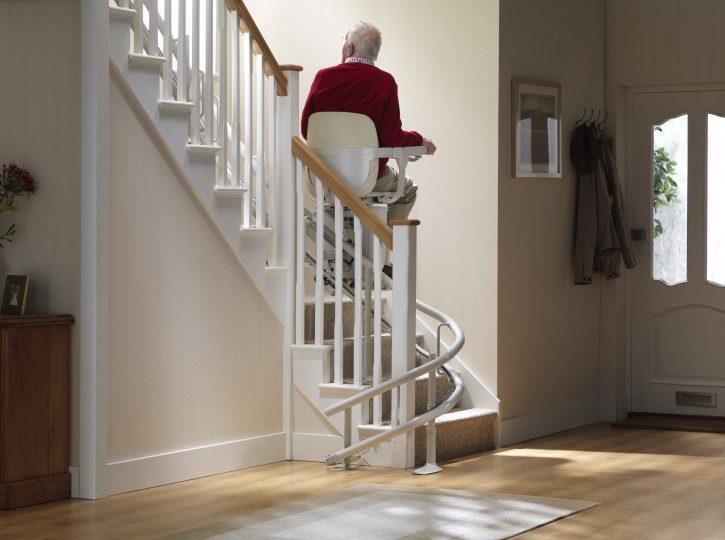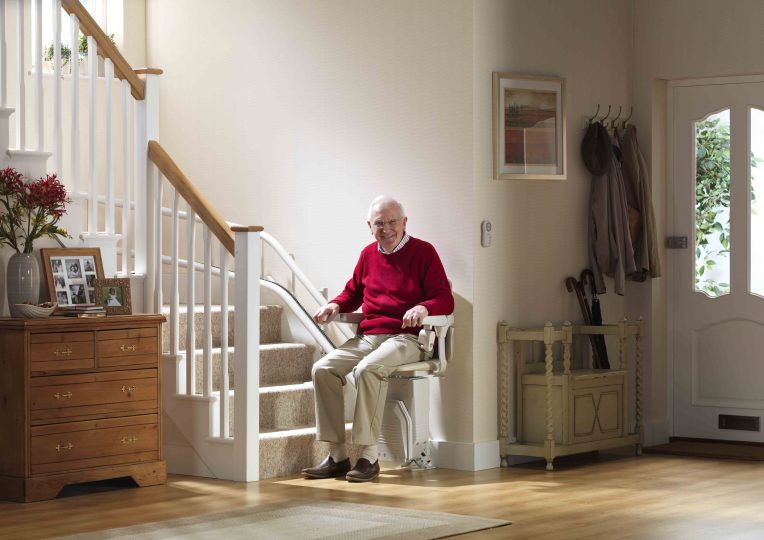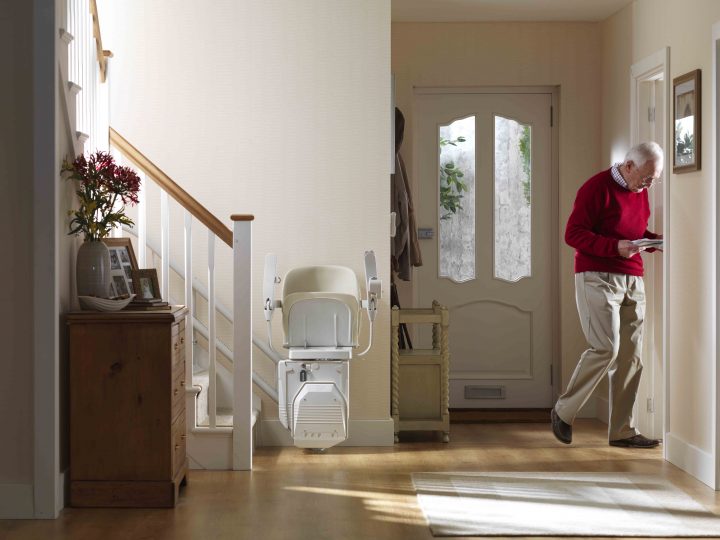 Siena Stairlift
The Siena Stairlift combines clean, contemporary styling with superior design, making it an elegant and practical addition to any home.
Advantages
Swivel levers
Use the manual levers, or optional automatic one or two-way swivel, to get off your stairlift in the safest position at the top or bottom of your stairs.
For straight and curved staircases
The Siena can be installed either straight or curved staircases. The slimline straight rails are made to measure while each curved stairlift rail is built to fit the exact contours of your staircase.
Powered footrest
The optional powered footrest folds and unfolds independently. No need to bend down and ideal for you to sit on or get off the chair with the footrest out of the way.
Range of upholstery
Choose from the range of classic vinyl upholstery.
Two seat width options
The choice of two seat widths allows you to customise the stairlift for comfort and functionality.
Space efficient
Folds away neatly to make the best use of space.
Safety
Safety edges
Safety sensors around the base automatically detect obstructions on your stairs and bring your sofia to a safe stop.
Seatbelt
Easy-to-use seatbelt that can be fastened with one hand.
Arm isolation system
Prevents the stairlift from moving until the armrest nearest the bottom of the stairs is fully lowered.
Removable safety keys
Removable keys to immobilise the stairlift if required.
Technical Specs
Indoor applications
Straight or Curved Stairs
Rated load:  Straight – 160kg; Curved – 135kg (120kg with powered hinge)
We had a very good experience with PR King and Sons … good value for money and a quality product.
Everything happened on time, or even ahead of time! Everyone was very helpful [and] everything was clearly explained. Installation was done very competently by polite and efficient staff.
After installation, use of the stairlift was clearly explained to its elderly users [and] we were kept informed of progress throughout the project.
Canberra, ACT