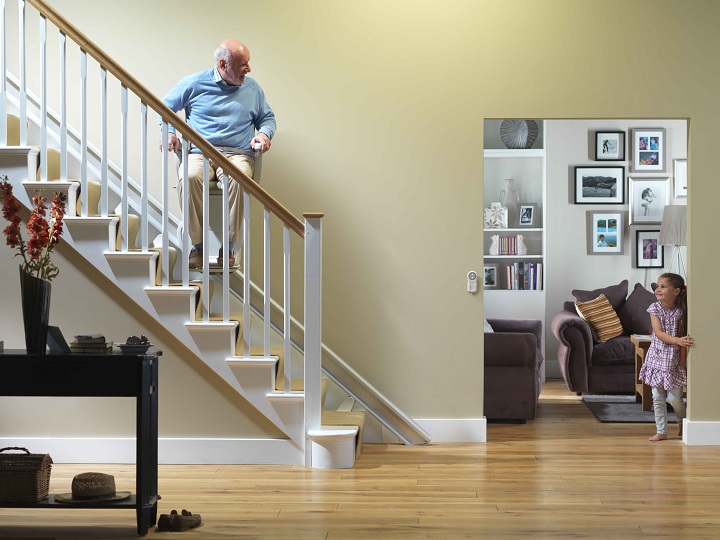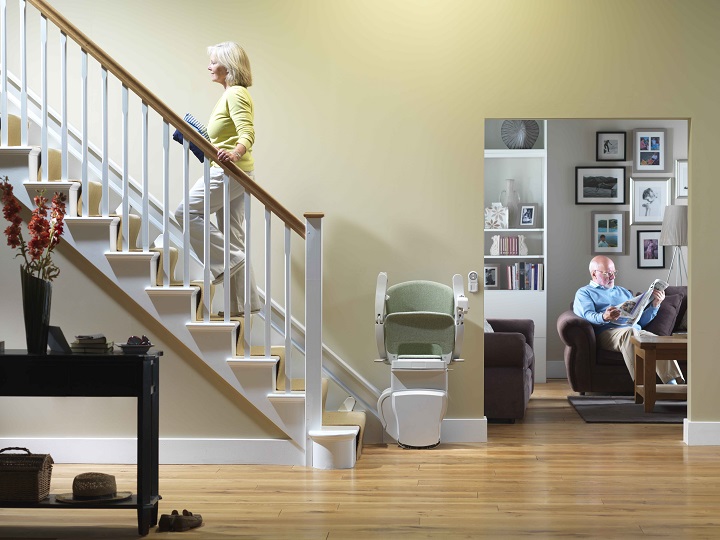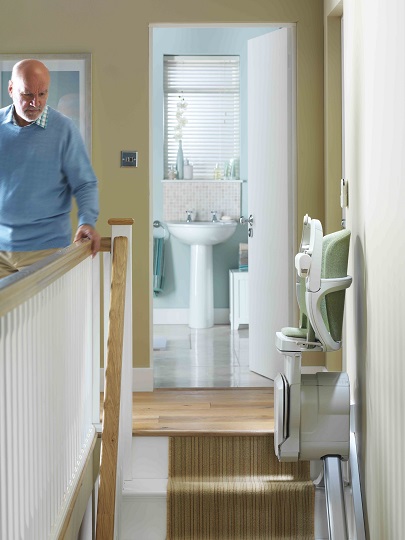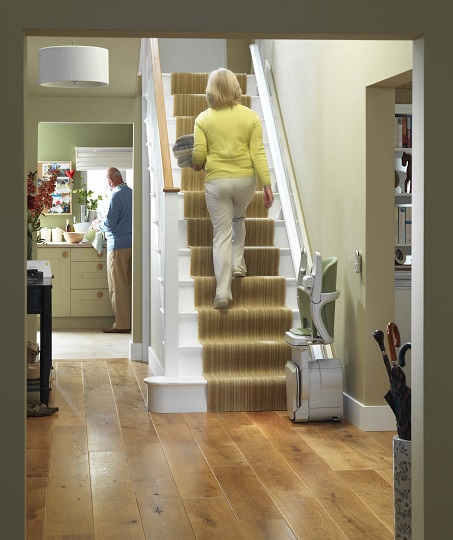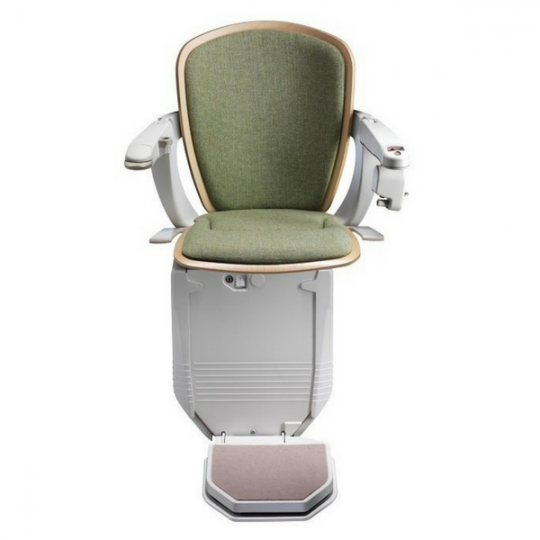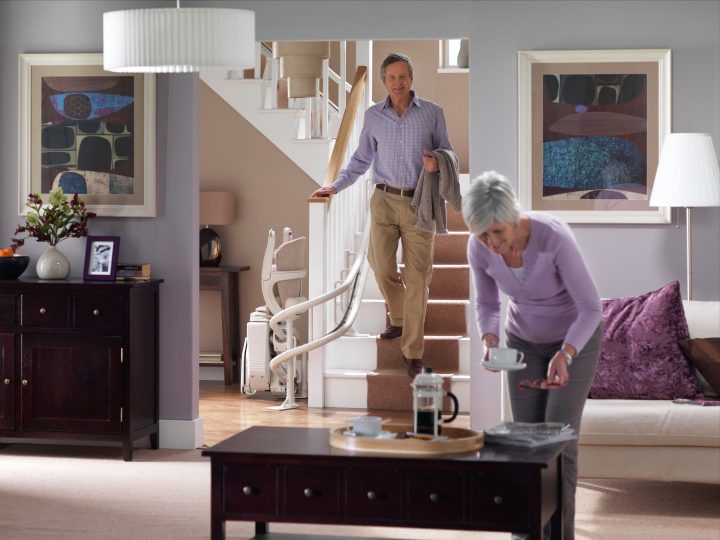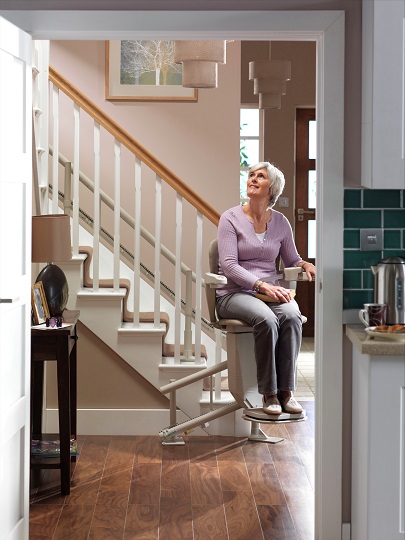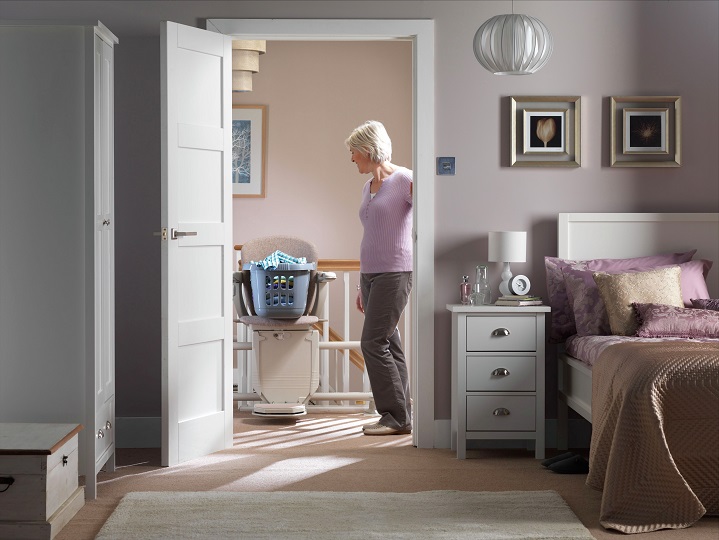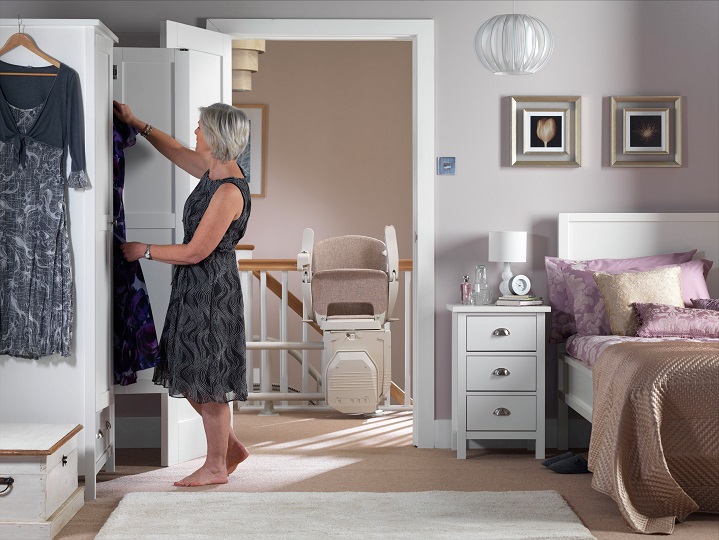 Starla Stairlift
The Starla is our most customisable stairlift and has been designed with superior comfort and elegance in mind.
Advantages
For straight and curved staircases
The Starla can be customised to suit either straight or curved staircases. The slimline straight rails are made to measure while our curved stairlift rails are crafted to fit the exact contours of your staircase.
Small footprint
The folding design will keep your staircase and home looking neat and tidy and allow plenty room for foot travel.
Swivel levers
Use the levers, or optional powered one-way swivel or two-way swivel to get off your stairlift in the safest position.
Arm isolation
This safety system prevents the Starla from moving until the armrest nearest the bottom of the stairs is fully lowered.
Powered footrest
An optional powered footrest folds or unfolds independently, ideal for you to sit on or get off the chair with the footrest out of the way.
Angled seat
The Starla's slightly angled seat slants upward at the front, providing an added feeling of security.
Stylish choice of finishes
Customise your chair with a range of fabric and vinyl upholsteries and add extra elegance with optional wood trim.
Battery powered motor
A battery powered motor means the Starla will keep working even during a power outage.
Safety
Seat safety sensor
Ensures your stairlift won't move until you are safely settled into the chair.
Safety edges
Safety sensors around the base automatically detect obstructions on your stairs and bring your Sofia to a safe stop.
Seatbelt
An easy-to-use seatbelt that can be fastened with one hand.
Removable key
Removable key to keep the stairlift safe from children.
Technical Specs
Indoor applications
Straight or Curved Stairs
Rated load: Straight – 160kg; Curved – 135kg
[The stairlift] offered me my choice of independence and freedom in my home following the hip replacement. The bonus is long term as it will enable me to stay in the locality of my choice, close to family and friends and amenities that suit my lifestyle as I progress through the ageing process. A big thank you to P R King and Sons!
Stirling, WA