SL Vertical Platform Lift
A cost-effective platform lift that travels up to seven metres and meets the building code requirements of Australia.
Advantages
Easy installation
No major building works are required for the installation of the SL and installation time is generally only a few days.
Configurations to suit different needs
Half-height gate option at the top floor is ideal for mezzanine floors or buildings with lower headroom.
Enclosure with no lifting beam required
Intuitive design
Simple, intuitive directional controls allow users to independently direct the platform lift with ease.
Customisable finishes
The SL has a range of customisable options, including colours, glass, flooring, panelling and more.
Safety
BCA compliant
EN81-41:2010 compliant
Emergency stop feature
Under platform safety pan
Grab rail
Keyed operation
Technical Specs
Up to 4m travel (commercial) or 7m* (domestic)
Speed 0.15 m/s
Rated load: 400kg
Hydraulic drive
BCA compliant
Internal and external applications
---
Is the SL Vertical Platform Lift not quite right for your needs? 
View our full range of Platform Lifts here or contact us today.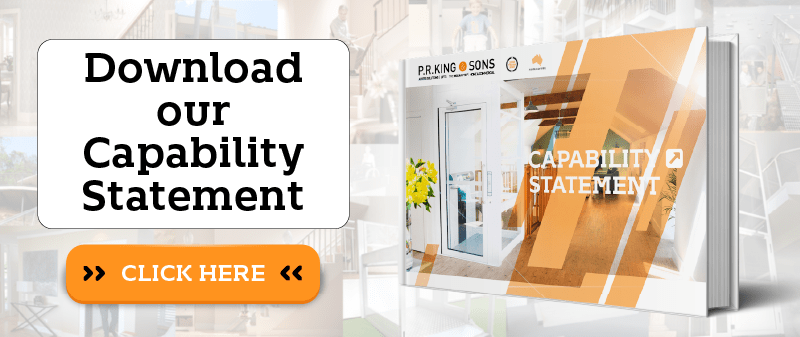 I am extremely happy with my chairlift and I found you and all the P. R. King and Sons personnel with whom I had dealings very professional.
Lindfield, NSW