With these systems and connected devices installed, your smart home can help take care of you in your golden years.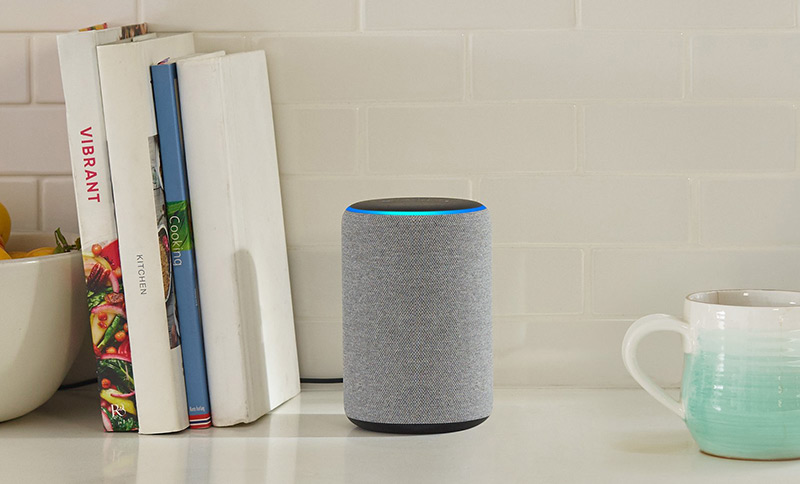 As we age, our homes can become dangerous places, especially if we live alone or have health problems. Fear of falling or being unable to carry out daily routines safely are often driving factors behind a decision to move out of a much-loved home and into an assisted living facility. Here's where the smart home can help.
Smart security systems, connected sensors, and a multitude of other smart home devices can address many common challenges of aging, helping seniors stay safer and healthier in their homes for longer. By equipping our homes with this type of smart tech today, it's possible to create a space we can live in for (almost) all our tomorrows.
Here, we look at some of the technology you can install in your home, or the home of an elderly parent, to make it not only a safer home, but also a caring home.
"The number one technology you need in a home to help you stay in it for longer is a home security system," says Laurie Orlov, founder of Aging in Place Technology Watch. "Second, there should be some form of social engagement technology in the home, such as a smart speaker, so people are not isolated. And these both depend on number three, which is having some form of high-speed Internet access into the home."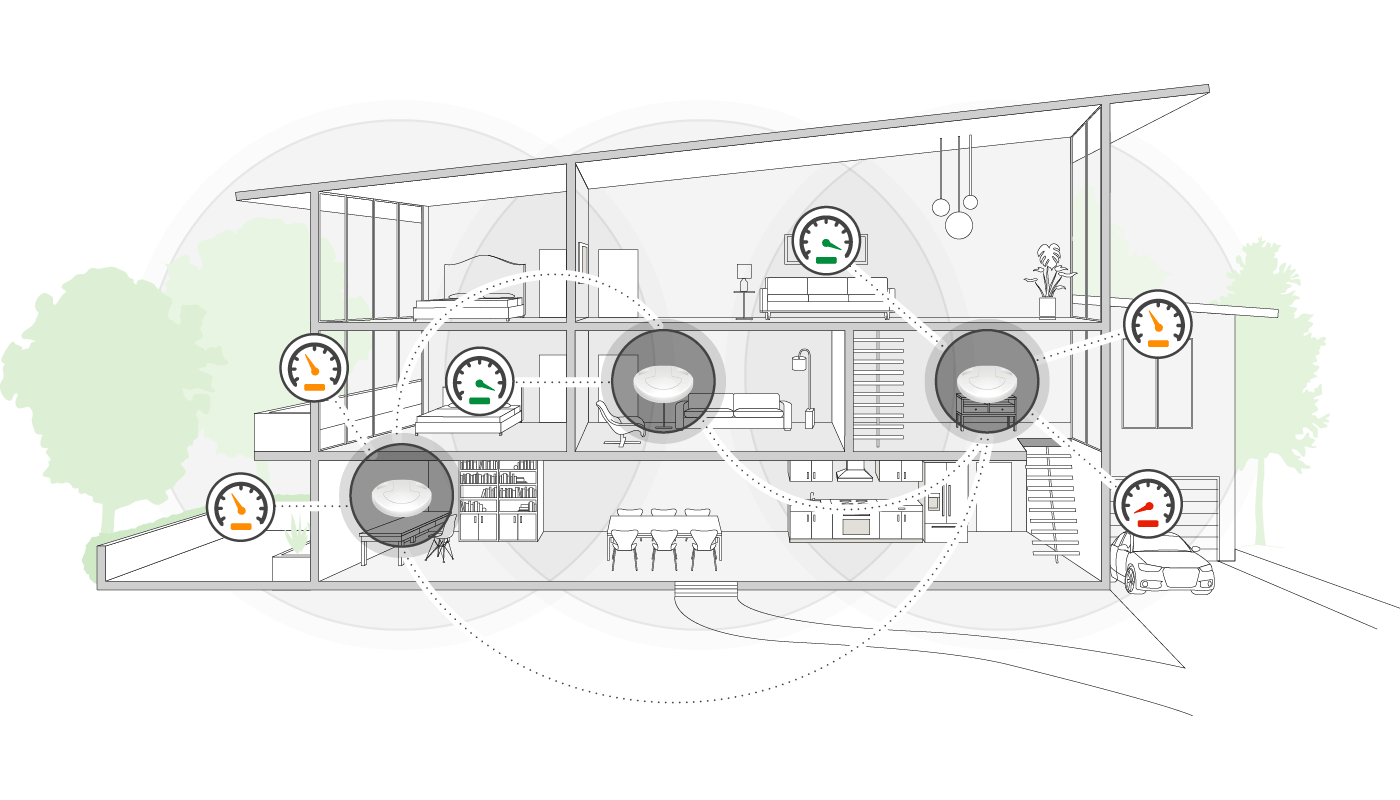 Mesh WiFi Systems
The advent of Mesh WiFi—a system that uses multiple routers working together to channel high-speed Internet to every corner of your house—has made aging in place technology much more viable. It's now possible to have connected devices that will work reliably anywhere in your home. Mesh systems from Samsung, Google, and Eero (now owned by Amazon) can all deliver this type of high-powered connectivity.
A benefit of the Samsung SmartThings WiFi system is that it doubles as a smart home hub, which supports a wide range of connected devices, including sensors that can help monitor movement in your home (or lack of it) to alert a family member or caregiver if there is a problem (see Smart Sensors).
Safety, both from intruders and disasters such as fire and flooding, is a major concern for elderly people living alone. A smart security system like Abode's home security solution can be installed to monitor doors, windows, and motion—triggering an alarm that can notify authorities and/or caregivers if there's a problem.
This type of system also works with smoke alarms, flood sensors, and freeze/temperature sensors. If a senior shares access to the Abode system with a caregiver, that person can check in via a smartphone app and know that the temperature is comfortable, all the doors and windows are secure, and they'll be alerted if a smoke or CO alarm is triggered.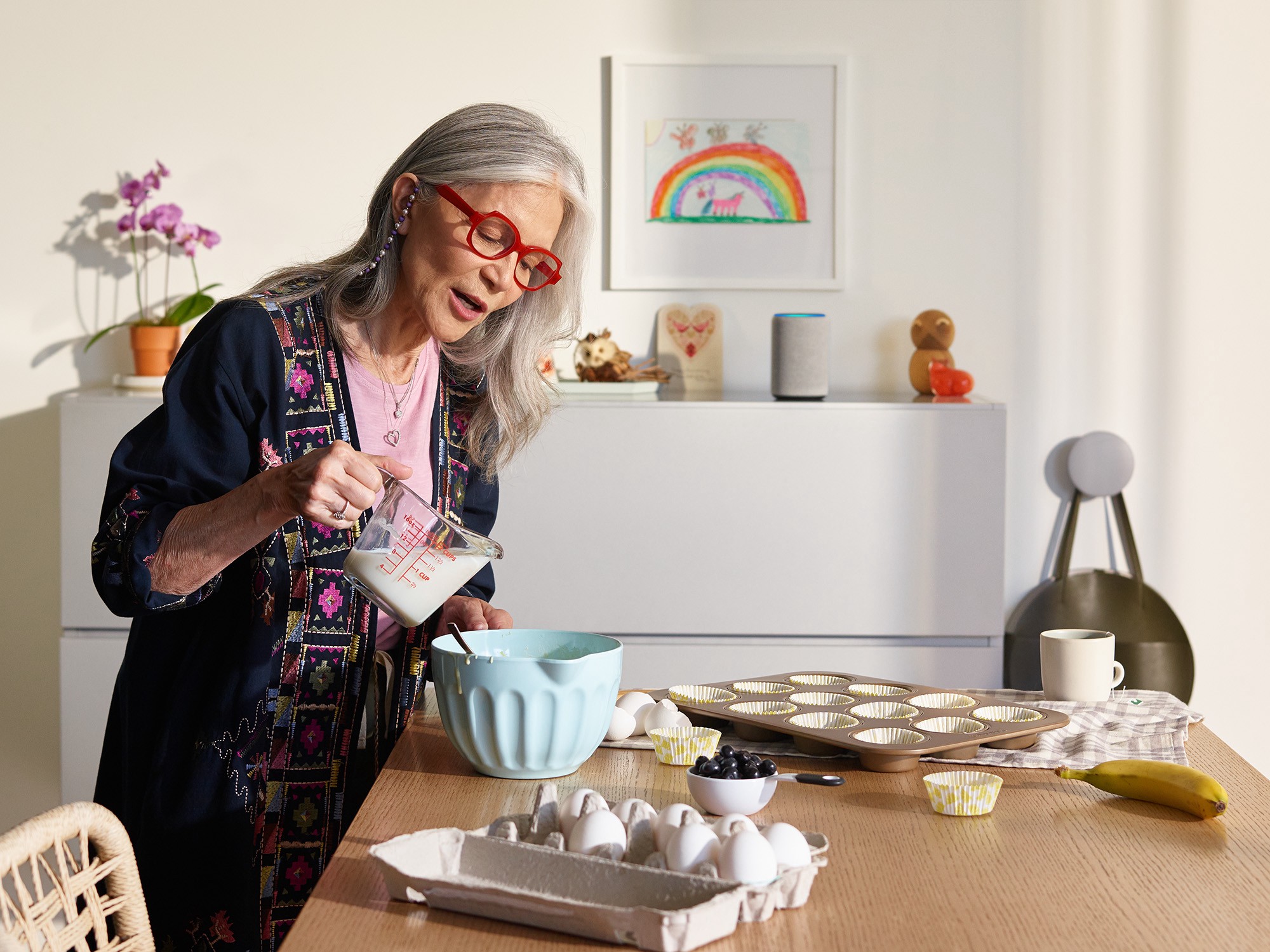 Voice-Activated Virtual Assistants
A smart speaker with a voice-activated virtual assistant, such as Amazon's Alexa, can be very helpful to seniors living alone—both as a tool and a digital companion. The AARP recently identified isolation among older adults as a significant problem, one that costs Medicare $6.7 billion each year.
When Sharon Cunningham placed an Alexa in the home of her elderly mother, she found interacting with it a very positive experience. "For her, Alexa was a kind of companion, life-enhancing really," she says. "Also, when I called her, I wasn't the first 'person' she spoke to. I often noticed that before, when I called, even if it was four in the afternoon, her voice was cracking, like she hadn't spoken to anyone all day."
Today, Alexa can also work as a smart home hub. The Echo Plus and Echo Show are both hubs that connect to smart lights, sensors, switches, door locks, and many other gadgets, allowing a senior to easily control their home by voice.
Voice control is key in making the smart home suitable for seniors. It virtually eliminates the learning curve found in most technology that can be a big barrier to seniors. "We all know how to talk, we don't have to be trained," says Orlov. "It's just easier to speak to tech than type, touch, pinch, swipe, and zoom."
A limitation, however, is voice assistants are reactive. Cunningham found she had to make flashcards for her mother to remind her how exactly to talk to the device to get it to do what she wanted. The future of this type of virtual assistant may lie in proactive assistants.
LifePod has put a proactive voice inside an Alexa device. This smart speaker can ask questions without needing a prompt from the user. Cunningham, who is part of LifePod's Beta testing (the device will be available later this year), can remotely manage LifePod and program it to offer her mother different ideas for things to do each day.
"It can say 'Would you like to call a friend?'" says Cunningham. "And then if she says yes, it can place the call for her." She can also set up voice-based check-ins and reminders to take medications, as well as encourage her mother to use the device to listen to music, find out about the weather, and simply feel more connected.
This type of virtual assistant can also take the pressure off a caregiver. Carol, an 82-year-old LifePod user, says she likes the device because, "It lets my daughter know that I'm OK, so she doesn't have to call me all the time."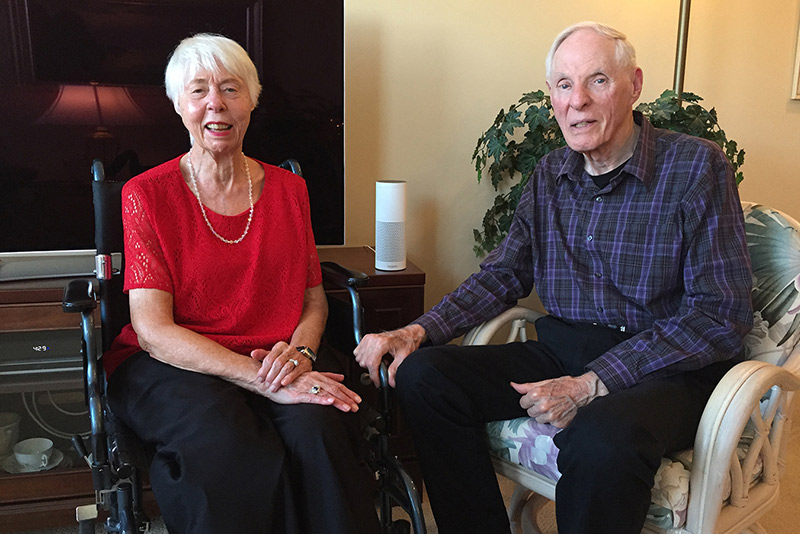 Smart Sensors That Learn Your Routines
Sensors are tiny, low-powered devices that can be placed anywhere in your home. They work unobtrusively in the background, monitoring activities such as motion without the intrusiveness of a camera. Sensors look set to have the biggest impact on aging in place, as every room in your house talks about your behavior—and sensors can capture those patterns of daily living and flag anomalies to caregivers.
Sensors can also make your home respond to you—motion sensors trigger lights to turn on when you enter a room, so no need to fumble for light switches and less risk of tripping and falling in the dark. A bed sensor can send an alert when the bed is empty, letting a caregiver know the person is up and about. A smart home "automation" can shut the lights off, lock the front door, and turn down the thermostat when someone gets into bed. A contact sensor on a medicine cabinet can let a caregiver know when it's been accessed, and how many times.
A hurdle here is setup. Smart home devices and hubs can be confusing to install and control. To address this, retail giant Best Buy recently launched Assured Living, a safety monitoring system built around sensors that is professionally installed and set up for you. This lets seniors easily manage their smart home while caretakers can monitor activity from the sensors and receive alerts about any issues—such as lack of activity, a parent forgetting to take medication, or a fall.
Hive, a UK company, just launched a program called Hive Link that uses smart plugs and sensors to learn daily routines, detect changes, and send notifications to family members. It's professionally installed by British Gas engineers, and the company plans to bring the service to the U.S. later this year. Abode also recently announced an installation program for its smart home security system. A company called HelloTech can come and install the devices for you and help get the system up and running correctly.
While all of this technology may seem a little overwhelming, it's worth considering introducing some smarts to your home as you age. Setting up all of these systems today costs less than a single month in an assisted living facility, and they can help those seeking to age in place stay in their homes for longer.