Our History
With a history spanning 100 years, P. R. King & Sons is one of Australia's longest-serving lift and stairlift providers. Today we have offices in NSW, VIC, WA, and QLD. Our dedicated team of more than 40 employees is committed to providing quality lift products and exceptional service, and doing all we can to allow more Australians greater accessibility, independence, and convenience.
Percy Robert King opens an engineering and machinery merchants company in the Sydney suburb of Marrickville. The company is P. R. King Pty Ltd.

Percy King and his colleagues play a pivotal role in several ship and machine salvaging missions and machinery engineering projects.

Percy King purchases the shipwrecked Tyalgum steel steamer and takes action to salvage it from the rocky point near the Tweed River bar where it is stranded. This mammoth task is carried out with the help of a large team of labourers and engineers.
After finish service in WWII, Percy's two sons, Lindsay and Alex, follow in their father's footsteps and join the family business. They both hold an engineering degree from Sydney University.
It is at this time, Percy proudly renames the business P. R. King & Sons Pty Ltd. 

Both keen design engineers, Lindsay and Alex make the decision to focus the business' attention on manufacturing and innovative engineering.
P. R. King & Sons continues to play a part in Australian history, engineering winches throughout the first decade of Australia's Snowy Mountains Scheme, stern doors for roll on roll off cargo vessels, formwork hoists that allow builders to scale new buildings during construction, and window cleaning hoists for multi-story buildings.

P. R. King & Sons invents the world's first Inclinator™. The first of its kind, the outdoor inclined lift comprises a cage sitting on a large single rail. The lift is designed specifically for homeowners living on steep blocks as an alternative to climbing up and down steps or paths. A huge success, it is an innovative and novel concept and considered the ultimate in luxury and convenience at the time.

After completing a university degree in Mechanical Engineering, Lindsay's son Scott joins the business and the King family legacy continues.
With his strong engineering knowledge and interest in developing advancements, Scott begins to broaden the business' range of lift products, working closely with P. R. King & Sons' engineers as well as leading manufacturers from around the world.

P. R. King & Sons partners with Garaventa Lift, an Austrian-Swiss company specialising in the manufacturing of accessibility products and compact lifts.
They, like P. R. King & Sons, are committed to quality, and have a longstanding reputation for reliability, safety and innovation.

P. R. King & Sons partners with Terry Lift. Founded in 1948 by Eric Terry, a British engineer, the Terry Group offers a full range of lifts for domestic and commercial use.

P. R. King & Sons partners with Stannah, one of the world's largest and longest-running lift manufacturers. Since the 1860s, the proudly British company has been engineering lifting products to enable the movement of goods and people across the globe, including the British Royal Family.
A family-owned company, with fifth-generation family members still actively running the business, Stannah is firmly committed to integrity and honesty in the way they do business, along with superior quality engineering.
P. R. King & Sons expands interstate, opening an office in Melbourne, headed by Tony Robinson.
Tony's years of experience as a lift engineer, as well as his local knowledge and understanding of the market, sees the branch thrive and become a leader in Victoria.

Tony moves into semi-retirement and his son Craig Robinson takes over in Victoria, named State Manager of the Melbourne office.
Craig already had close to ten years experience in the business' sales and lift installation teams before stepping into the manager role, and his comprehensive understanding of the business and products results in the ongoing success and growth of the office.

Extensive demand for commercial and home lifts in Queensland sees P. R. King & Sons open its third office, this time in the Gold Coast. The Queensland office is today headed by Michelle Hutchinson.
The King family tradition continues and Scott's son Oliver joins the business.
Oliver, a chartered accountant, focuses on future growth, drawing on his financial acumen to further build the business and expand the P. R. King & Sons range. He is soon named as one the P. R. King & Sons directors.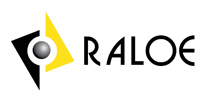 P. R. King & Sons partners with Raloe, Spain's largest lift manufacturer specialising in the design of bespoke lifts.

P. R. King & Sons will celebrate 100 years of successful trade.