Genesis Vertical
A cost-effective platform lift that travels up to four metres and meets the building code requirements of Australia.
Advantages
Enclosed or shaft-way models
The Genesis enclosure model is a complete, self-contained vertical platform lift while the shaftway model fits inside a vertical shaft-way built by others.
Customisable configuration
The shaft-way model can be completely enclosed, much like a lift shaft-way, or it can be open at the upper landing, and a variety of doors and gates are available. The enclosure model is similar to the shaft-way model except it includes its own prefabricated enclosure and integrated doors or gates. The enclosure can be built full height and fitted with a plexiglass dome for weather protection, or can be left open at the top.
Customisable features
The Genesis can be customised with a variety of optional features to suit the needs of the user and building owner. The wall panels, doors and gates can be designed from an extensive variety of colours and finishes.
Safety
BCA compliant
A manual emergency lowering system means the lift can be manually lowered in the event of a power failure.
Emergency stop switch
Door interlocks activate by the movement of the platform, the lock is monitored by the safety circuit to ensure the door or gate is properly locked.
Technical Specs
Up to 4m travel
Speed 0.08 m/s
Rated load: 340kg
Chained hydraulic drive
Internal and external applications
BCA compliant
---
Is the Genesis Vertical not quite right for your needs? 
View our full range of Platform Lifts here or contact us today.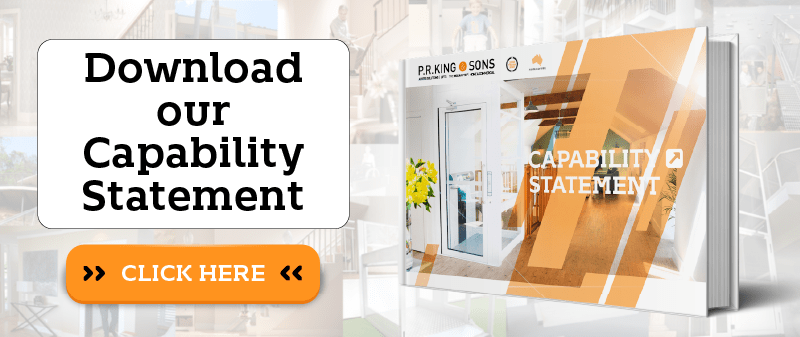 I needed a stairlift due to decreased mobility. [P. R. King & Sons] delivered good efficient service. I chose them because of quality and [because the team] was easy to deal with. I would recommend to friends. 5 stars. 
Gold Coast, QLD