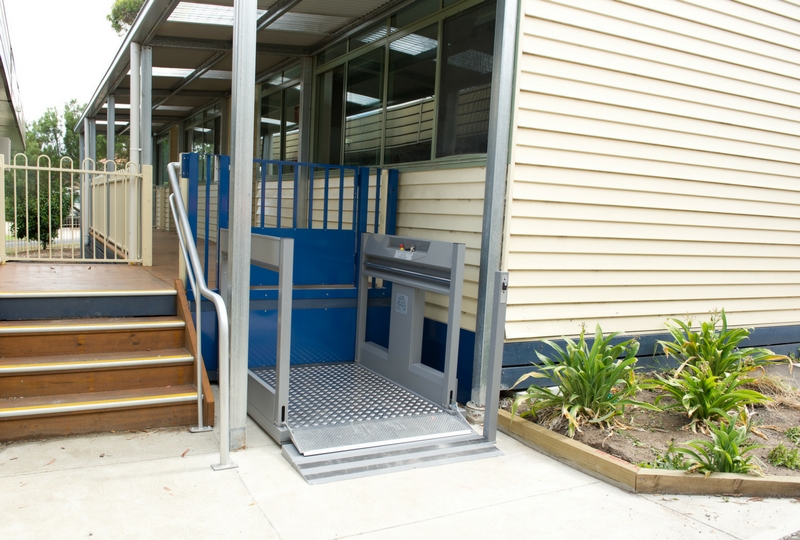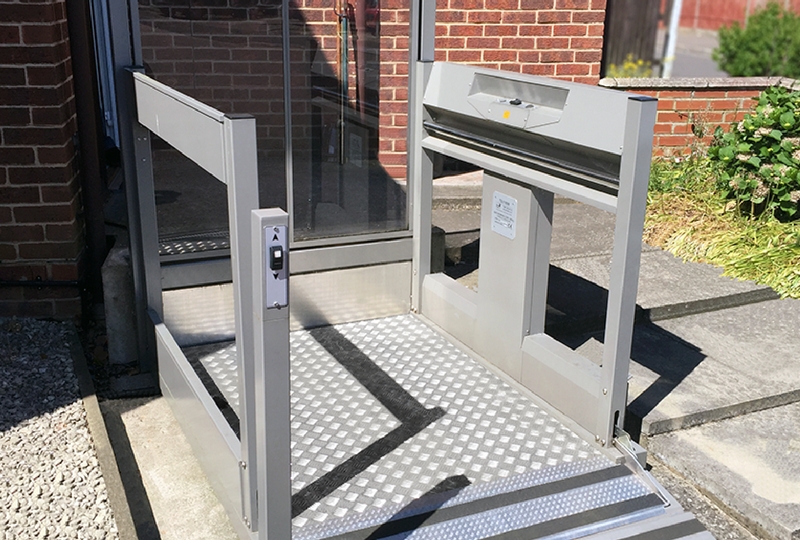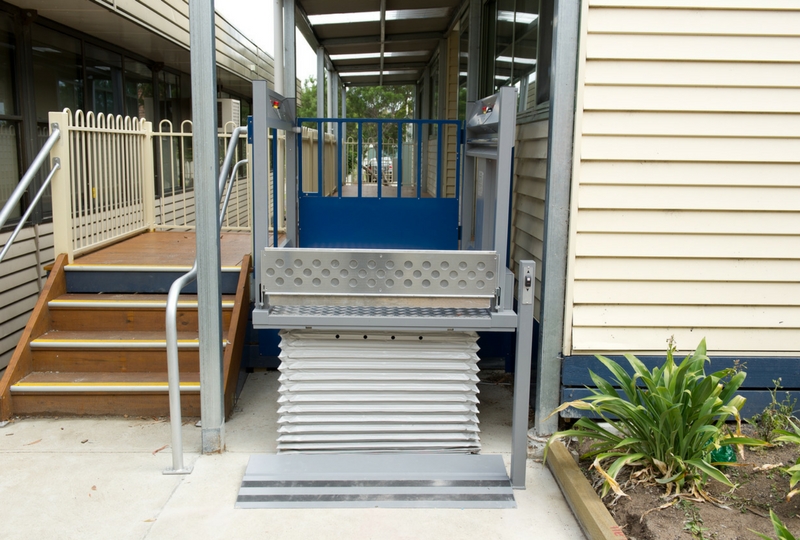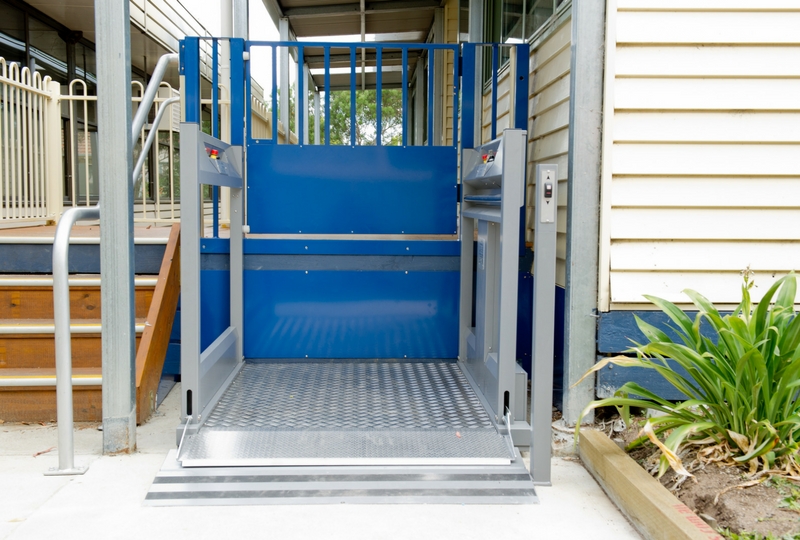 TSL 1100W
Suitable for commercial and residential use, this BCA compliant step lift provides wheelchair access up to 1 metre.
Advantages
Easy installation
The self-contained unit can be installed in a day or two.
Suitable for large, heavy wheelchairs
The TSL 1100w features an extra wide platform and a large capacity of 385 kg, making it the ideal solution for heavy motorised wheelchairs.
Easy-to-use design
Simple, intuitive controls and a shallow approach ramp allow users to independently use with ease.
Cost-effective
Often cheaper than installing a ramp and can be easily relocated if ever necessary. As no pit is required reduces building costs.
Expertly engineered
Built in the UK to BS6440 by Terry Lifts, a highly-esteemed company with more than 30 years' experience in mobility and access products.
Short Lead Times
The TSL 1100W is generally kept in stock so lead times are often minimal. Please advise the team if you are on a tight deadline.
Safety
BCA compliant
Arrestor mechanism incorporated into ramp.
Full platform safe edge as standard
Scissor mechanism fully enclosed by bellows.
Battery backup
A battery back-up allows normal operation (up to 30 cycles) in case of power failure.
Technical Specs
Up to 1m travel
Speed: 0.05 m/s
Nominal load: 385kg
Closed height: 75mm
Bellows enclosed hydraulic scissor mechanism
Internal and external applications
Every person we dealt with from PR King was reliable, thoughtful and courteous; we thought the price was very fair and your attention to us while we were deciding on the purchase of the Stannah was remarkable and very helpful.
The chair lift has proven to be an extremely important factor in enabling our continued residence in our existing house.
It is easy to use One of the things we are particularly impressed with is that it has so little impact visually our staircase. We are very happy with the stair lift and want to thank you sincerely for your input.
Paddington, NSW